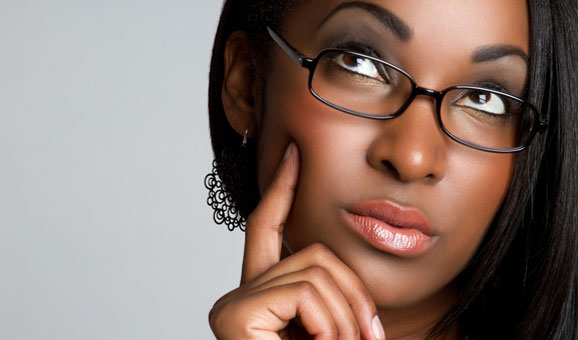 Your credit score is closely linked with your financial health. A high score indicates a successful financial past, and will help you secure low-interest loans in the future. Meanwhile, a low credit score signals to creditors that you're unfit to borrow, which often results in being rejected for a loan, or – if you're lucky – a relatively high interest rate.
Credit scores are affected by a number of different things. The number of on-time payments you've made and the amount of money you currently owe are the two biggest factors. The length of time for which you've had credit, as well as the type of credit that you have, are also fairly important.
So what draws the line between good and bad credit? Credit scores range from 300 to 850, and the ratings are broken down like this:
Excellent – 750 and above
Good – 700 to 750
Fair – 620 to 700
Poor – 620 and below
The higher your credit score is, the better access you have to some of the lowest possible interest rates. In fact, for ratings above 770, creditors will often stop differentiating between individual ratings, and will simply give you the best possible interest rate. Meanwhile, ratings below 600 are seen as risky, and will make access to cash difficult.
Fortunately, there are ways to quickly improve your credit rating. You can deal with the corporations personally and try to remove the negative marks yourself, or you can hire a credit repair professional to remove them. Dealing with the bureaucracy can sometimes be a bit much for most of us.  However you decide to do it, by removing those negative marks on your credit score, you can get access to better interest rates.
The credit repair process is fairly straightforward, and some people even attempt to do it on their own. Essentially, you (or a representative) negotiate with creditors and credit rating agencies to have negative marks removed from your credit report. While you can save a little bit of money by doing this on your own, it's often much more effective to leave it to the professionals, who make it their job to get your credit rating is as high as possible.
You're probably wondering what your own rating is. Fortunately, this is easy to figure out. There are a number of free credit report companies online, and every individual is entitled to one free credit check per year from each of the big three credit reporting agencies.
However, there are also programs that will monitor your credit score on a month-to-month basis, giving you more control over the direction of your rating. These programs cost only a few dollars per month, and are an effective way to keep an eye on your current financial situation.
Click Here if you'd like to speak with a credit repair expert at no obligation about your options for improving your credit score.